Constitution of SRL (limited liability company)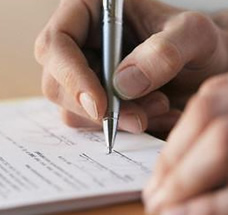 A company of limited liability is a type of corporation or business, where the liability is limited to its aported capital. In case of accumulated debts, the partners are not responsible with their personal heritage.
Processing time approximately: 25-35 working days.
Includes:


Registry of the commercial name




Companies registry


Creation of the business statutes


Record of the constitutional assembly


Nomination of the manager


Suscription list of the members with a registered standard capital of RD$ 100,000.-


Inscription in the general direction of internal revenue (RNC)


Stamp


What we need from you:


Selected company´s name


Copy of the ID from all partners (2 partners minimun).


Percentual participation of each partner


Adress in Dominican Republic


Short description about the business activity


The person, which got chosen to be the manager and knowing if this person can act without or just with the authorization of the other partners. (Can be partner or not).


A personal meeting with you or an empowered person to sign.


We constitute your business or your company of limited liability according to the Domiican laws.
If you need more information about the constitution of a your business, do not hesitate to contact us!