Constitution of EIRL (Limited Liability Company owned by one person)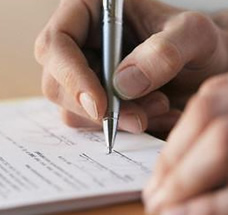 A company with limited liability owned by one person only (EIRL) is a legal entity regardless of the owner's. This company form is tailored to the needs of small businesses with a single owner and one or more managers and has the same advantages in terms of liability as an SRL respectively LLC.

Ready to operate within 25-35 working days.

It is handed over:


Registered Business Name


Certificate of Registration in the Chamber of Commerce (Registro Mercantil)


Bylaws created by notarial act


Nomination of Director


Entry into the tax office with tax number (RNC)


Company stamp



We need to know:



Desired company name


Copy of the identity card of the owner


Deposit of the capital funds in a Dominican Bank's special account


Company address in the Dominican Republic


Brief description of the company activity


The person who will be manager (might be the owner or any other person)


Date for a meeting with your presence or authorized person for signature


We arrange the constitution of your EIRL in tune with your individual wishes and the laws of Dominican Republic.
Would you like more Information or establish your company? Please contact us!