Conventions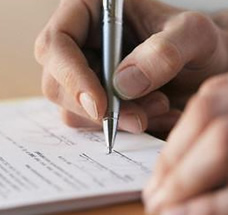 Agreements or contracts are arrangements signed between the parties. There are different kinds thereof, such as:

• Promise for sale
• Purchase option
• Final Sales Contract
• Management Contract
• Partnership agreements

The last one refers to the formal bylaws as well as to the convention which regulates the internal life of non-formal joint venture.

The of non-formal joint venture has no legal personality, therefore partners are responsible up with their own assets.


However, if you think to associate with another person, known or not, to exploit or develop a small business, a written partnership agreement may be an economical solution for the beginning, to fix obligations and benefits of each partner and how to terminate or dissolve the trade union.